European Recipes with a modern twist
Our history dates back to 1993 when Walter Mulica first started making his own sausages from scratch to supply his grocery store chain. Wally decided to take traditional sausage recipes and started to manufacture quality products in the back of one of his grocery stores to supply his growing number of customers.
His products would be the freshest and best tasting sausages in Chicago. He always chose the finest cuts of meat and used the highest quality seasonings. Wally's dedication to quality and hard work paid off. His new business began to grow and as word of mouth spread Wally was not able to keep his shelves stocked as the demand increased. Over the next six years the business grew so much that we had to expand and move into another state inspected facility. In 2000 we acquired a facility in Elk Grove Village, IL and spent one year refurbishing it into a state of the art, USDA approved meat-processing
In 2000 we acquired a facility in Elk Grove Village, IL and spent one year refurbishing it into a state of the art, USDA approved meat-processing.
Fully equipped with modern processing equipment, Belmont Sausage Company began mass operations in August of 2001 and has been expanding ever since.
Belmont expanded their distribution business to a 120,000 sq. ft. facility for shipping, storage, and inventory management of dry, refrigerated, and frozen products.
Belmont Sausage Expanded their operations from 40,000 sq. ft. to 130,000 facility.
Belmont Sausage started the process of manufacturing and process of autoclaves and cannery. Producing canned meats, stews, meals, pates, spreads in 10oz and 4oz shelf stable containers.
Belmont Sausage expanded their packaging operations for smoked meats, now offering affordable and competitively priced smoked meats packaged for retail and bulk wholesale operations worldwide.
Belmont Sausage expanded their fresh meats operations offering fully finished goods of raw meat.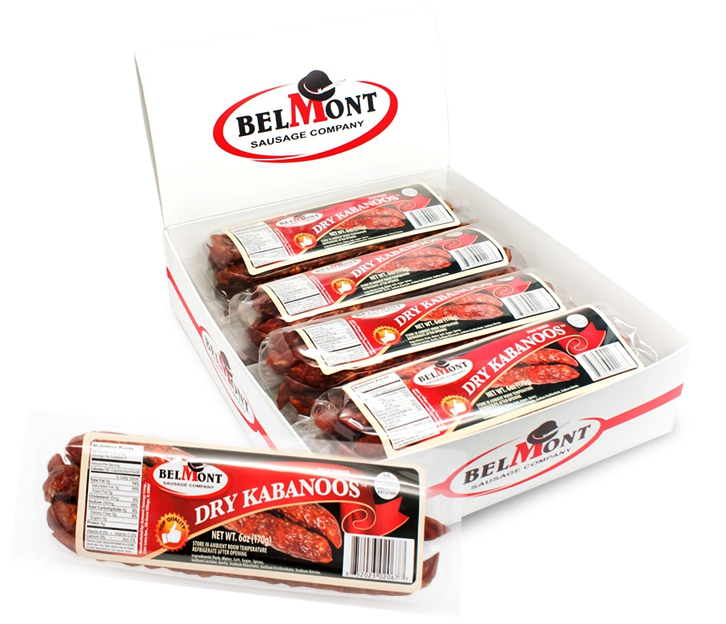 If you have an idea, Belmont Sausage Company has the means to make it.
When our company was founded, it was mainly focused on Polish and European products. We still specialize in traditional Eastern European sausages with the largest variety of Polish meats and sausages, but as our market share has grown so has the wide variety of products that we now produce and offer. We are now able to offer our customers different variations of smoked and cooked meats and sausages. Our target market has expanded to reach other ethnic origins such as American, Hispanic, and African-American. We are always developing new formulas and recipes to revolutionize the ethnic sausage selection of Chicago. Another feature that we have available is that we can also customize any recipe you may have for private labeling.
If you have any questions or need pricing,
please do not hesitate to call the sales department at (847) 357-1515.
We are located at: 2201 Estes AvenueElk Grove Village, Illinois 60007.